This week our news column Includes a big new thriller from Dan Malakin and a new Scottish crime fiction novel, but we're leading off with something esoteric from Japan. Fish Swimming in Dappled Sunlight is an intriguing title and we're sure it's a metaphor for something. Just what that is, we'll have to see when we review the book by Riku Onda.
As well as this crime in translation, read on to discover the start of a new series set in New York by Lee Matthew Goldberg, and one of those serial killer thrillers from MJ Arlidge.
Fish Swimming in Dappled Sunlight by Riku Onda
Fish Swimming in Dappled Sunlight is the second novel by award-winning Japanese author Riku Onda to be published in English and it comes out on 9 June. The action takes place in a Tokyo flat over the course of one never-to-be-forgotten night. Aki and Hiro spend one last night together before going their separate ways. Each believes the other to be a murderer and is determined to extract a confession before the night is over. But who has been killed and why? Which one is the killer? To find out, they must reach into the darkest recesses of the soul. We reviewed the Aosawa Murders here.
Order now on Amazon
The Box by Dan Malakin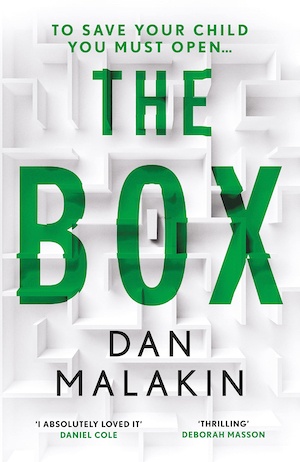 The Box sounds like the title of some fluffy new TV gameshow, but it couldn't be further from the truth in Dan Malakin's shockingly prescient new thriller, out on 16 June and featuring everything from the alt-right, framing and fake news, to computer hacking and even conversion therapy. Lawyer Ed Truman's family is falling apart. His daughter Ally is being targeted by an incel organisation, his house is being picketed, former clients are accusing him of sexual assault, his son won't speak to him. And then almost disappears. Soon Ed is on the run – but is he innocent or guilty? The answer lies inside The Box.
Order now on Amazon or Bookshop.org
Death of Remembrance by Denzil Meyrick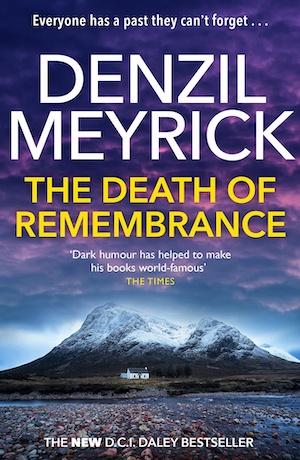 The latest in Denzil Meyrick's popular series featuring DCI Jim Daley finds all hell letting loose as events of past and present collide. In 1983, a beat constable walks away from a bar where he knows a crime is about to be committed. Fast forward to the present, where an old fisherman is found dead by the shoreline and a stranger on a mission moves into a tatty Kinloch flat. Meanwhile, Daley is trying to help Brian Scott stay sober as the people of Kinloch mourn the death of one of their own. But everything comes to a head when Daley finds himself face to face with old friends and foes. New Scottish crime fiction, Death of Remembrance is out now.
Order now on Amazon or Bookshop.org
Immoral Origins by Lee Matthew Goldberg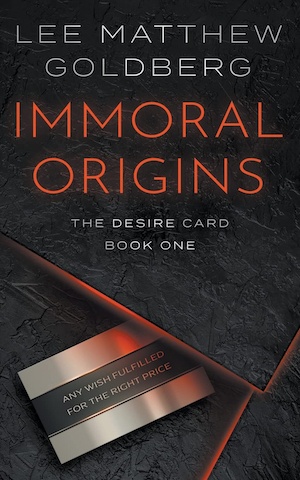 The first installation of The Desire Card, a new series by Lee Matthew Goldberg, Immoral Origins is set in New York in the late 1970s. Jake Barnum is a petty thief selling stolen coats with his buddy Maggs to make ends meet and help his sick kid brother. But Jake's fortunes change at Halloween, when he meets a woman with a Marilyn Monroe mask who works for The Desire Card – an underground operation promising its exclusive clients "any wish fulfilled for the right price". Jake thinks he has found a sure-fire way to make money… but be careful what you wish for. Out 14 June.
Order now on Amazon
Cat and Mouse by MJ Arlidge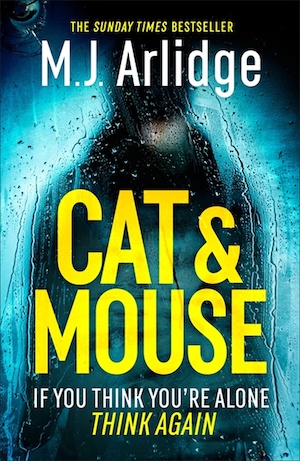 We're at book 11 in MJ Arlidge's Helen Grace series, and there's a silent killer stalking the city, setting their sights on those home alone at night, and playing a deadly game of cat and mouse with the victims. DI Grace is leading the chase – but her every step is being shadowed by a ruthless psychopath bent on revenge. As she tracks the murderer, Grace begins to suspect there is a truly shocking home truth that connects these brutal crimes. But what she will find is something more shocking than she could ever have suspected… A twisting and twisted thriller, Cat and Mouse is published on 9 June
Order now on Amazon or Bookshop.org
Click here to read about last week's new crime novels.